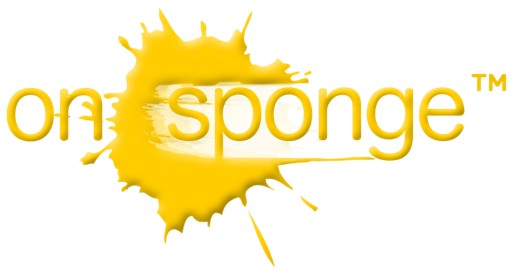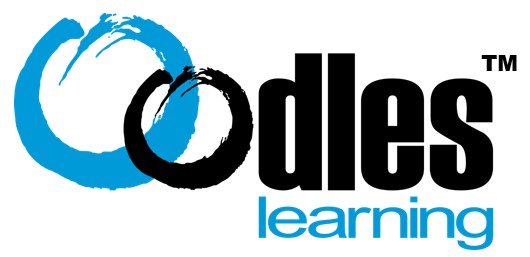 Click Here To Register Via Our Hotline At 6677 6643
Have Your Child Breakthrough To Mastering The Essential Skills To Solving Math Problem Sums Regardless Of The Timing Of Tests And Examinations!
Changes To The Education System Is Ever Evolving But One Thing Remains Unchanged - Examination To Measure Performance And Benchmark.
And Your Child Can Only Perform Consistently When He Learns The Essential Skills Taught Through High Quality Of Instruction From Proven Curriculum, Teaching Approaches And Encouraging Environment.
This November, Gift Your Child The Essential Skills To Solving Math Problem Sums That Will Free Him From The Anxiety Of One-Exam-A-Year Because When
He Learns Right He Performs Right Consistently!
Register NOW for a FREE Session for your child to experience the BREAKTHROUGH in Solving Math Problem Sums Consistently Well!
While your child enjoys a firsthand 2-hour experience with our onSponge Coaches learning the fun and ease of solving Math Problem Sums, you will participate in an engaging and lively session with our Senior Trainers to gain tips on how to better support your child's learning at home so he can "Learn Right To Perform Right Consistently."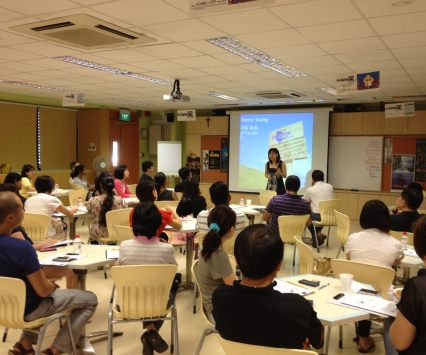 Here's a quick overview of what we'll be covering at the Parent Sharing Session on "Learn Right To Perform Right Consistently":
Learn a simple must-do that will help your child to score another 10 or more marks and maintain a consistency in his Math performance in 2019.
Know 1 technique that can get your child to stop staring at a problem sum and actually start solving.
Discover The Key to effective model-drawing approach that will help you better guide (not just as a solving approach) your child in his understanding when he next ask for your help in his homework.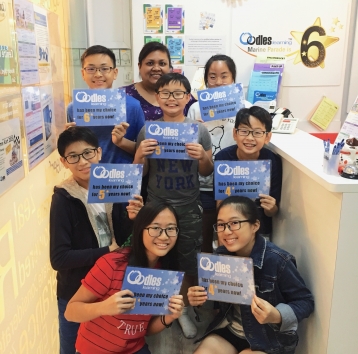 This is a great opportunity for you to visit any of our 10 certified learning centres, Oodles Learning to meet the coaches whom are trained by onSponge and experience what thousands of students have learnt to help them score in their Math consistently.
We are making this event FREE for you and your child so don't miss this chance to "Learn Right To Perform Right Consistently!

"…showed tremendous improvement after joining Oodles Learning. "
"My child used to have difficulty understanding & solving complex problem sums.
She showed tremendous improvement after joining Oodles Learning. I like Oodles Learning's systematic way in teaching the kids on solving word problems.
She is now able to break down the questions and solve them with confidence. Special thanks to the Coaches who are always so patient and encouraging."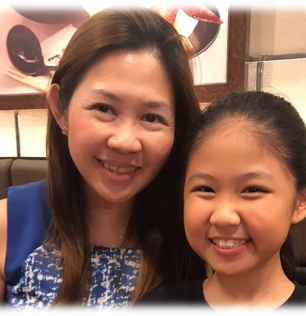 Estelle, P5
Pei Tong Primary School
Your Child's Results in 2019 Could Well Depend On Whether He Is Given The Right Skills To Become A
Better Problem Sum Solver To Perform Consistently Well!
Your child's result in 2018 or even previous years may not be satisfactory because he was constantly losing marks due to carelessness, inability to apply the "right" methods, can't think well during exam and simply dislike Math!
And while all these are happening to your child, thousands of other children are performing to their mark because they have discovered the right way of learning and solving Math sums to score and eventually the way to their desired class or secondary schools. Do not deprive your child from performing to his mark by giving him the right skills to score this 2019.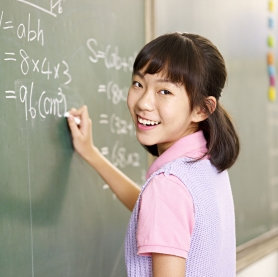 "...positive changes in her attitude. She is now able to sovle math problem sums easily and diligently. "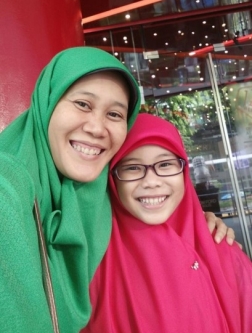 "Initially, my child lacked in the understanding in math word problem sums and faced challenges in PSLE preparation. A friend of mine suggested that I enroll her into Oodles Learning as it is a brand known for solving math word problem sums.
I observed positive changes in her attitude. The coach was paying much
attention to my daughter's learning progress.
Now, Aini is able to solve the math problem sums easily and diligently. "

Hilma Nurul Aini P6
Xing Hua Primary School
And we'll be sharing more about the Oodles Learning Ma+H Approach at the upcoming Open House this Nov in all the 10 branches island-wide so your child can experience the breakthrough in learning Math with the right skills to perform this 2019 and thereafter!
With more than 10 branches located island-wide, there are more than 20 sessions of Parents Sharing and Trial Lessons to choose from!
Locations of Oodles Learning
Bukit Timah
6A Cheong Chin Nam Road S(599731)
Clementi
154 West Coast Road, #01-58 West Coast Plaza S(127371)
Hougang
1007 Upper Serangoon Road, Seah Construction Building, S(534745)
Jurong East
Blk 350 Jurong East Avenue 1 #01-1235 (Level 2), S(600350)
Marine Parade
30 East Coast Road, #03-23 Katong V, S(428751)
Punggol
Marina Country Club , 11 Northshore Drive , S(828670)
Redhill
Blk 2 Jalan Bukit Merah #01-5170 S(150002)
Sembawang
409 Sembawang Road S(758387)
Tampines
Blk 139 Tampines Street 11, #01-80 S(521139)
Upper Thomson
200 Upper Thomson Road #01-09 Thomson Imperial Court S(574424)
Register for Open House online now!
To register for the Parent Sharing Session on "Learn Right To Perform Right Consistently", please complete the online form below. The centre will contact you within 3 working days to confirm on your registration for the Parent Sharing Session and the Trial Lesson for your child.
Seats are limited and are taken up very quickly! So do register early for your preferred location and timing NOW!
For further assistance, you may also write to admin@onsponge.com or call 6677 6643.
Yes! I would like to register for the 2019 Open House @ Oodles Learning
See you at Open House 2019!
Copyright © 2017 onSponge Pte Ltd